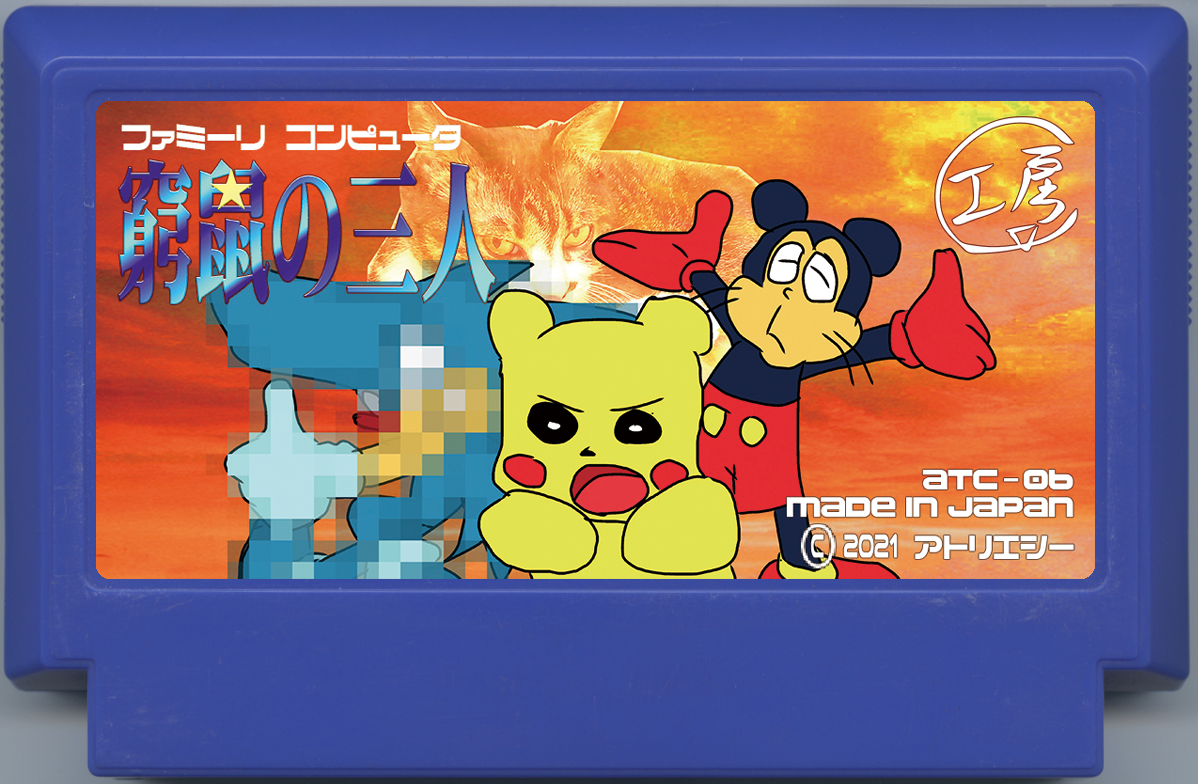 I Thought These Three People Could Do It
A downloadable game for Windows
a turn based, spatial strategic card game about summoning mice to fight each other and getting drunk. currently for local two player competition (you have to pass the computer back and forth).
made for agbic jam 2021 by kas easton and flan
How to Play:
1) first place your mouse hole
2) next draw cards
3) play mice onto the board
4) give movement orders
4.5) use right click to cancel a placement or movement
5) press Enter to pass the turn (and pass the computer!)
do damage to enemy mouse hole to win!
Repeat 1-5 until one of you wins
We did our best to translate the title from the Famicase submission, but we're not sure it's right. Nonetheless, we thought these three people could do it.